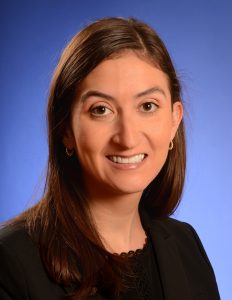 Siobhan T. Canty is an associate in the firm's Unfair Business Practices, Business Litigation, and Family Law, Domestic Relations, and Maritally Owned Businesses practice teams.  Siobhan advises clients through the litigation process, including dispute resolution and, when necessary, trial preparation. She also works with clients in developing their case throughout the pretrial stages.
Prior to joining Protorae Law, Siobhan was a Visiting Fellow with the National Attorneys General Training & Research Institute (NAGTRI) at the National Association of Attorneys General (NAAG). During her fellowship, Siobhan conducted research on state and territory attorneys general legal issues and authored materials for attorney general offices. She worked closely with the NAGTRI Center for Consumer Protection (CCP) to develop seminars and trainings for attorney general staff and wrote articles on consumer protection news and legal updates published in the CCP's monthly newsletter.
Siobhan also has prior experience working in the Equal Employment Opportunity Commission's Washington, D.C. Field Office and in the Division of Legal Services within the Virginia Occupational Safety and Health Program at the Virginia Department of Labor and Industry. She also worked at a labor and employment law firm in her home state of Michigan.
Siobhan received her J.D. from Washington and Lee University School of Law and her B.A., magna cum laude, from Michigan State University. She is a member of the Virginia State Bar.