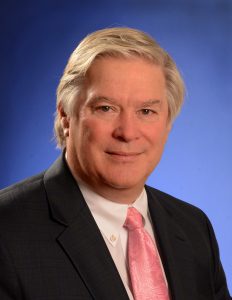 Mike Fortkort leads the firm's Intellectual Property and Technology Law practice and counsels clients in all aspects of intellectual property (IP), including patents, trademarks, copyrights, trade secrets, as well as licensing.  Guided by a strong technical base, Mike has deep experience with complex electronic trading technologies, digital television, computer hardware and software, internet technology, electronic commerce, encryption, integrated circuits, and many aspects of telecommunications. He has litigated IP cases involving trade dress infringement, copyright infringement, anti-circumvention claims, and patent cases involving error correction coding, computer disk drives, microprocessor management, cable television, graphical user interfaces, computer software, and communications devices.
Mike assists clients throughout the life cycle of a patent, from creation, representation before the U.S. Patent & Trademark Office, analysis, including non-infringement, right to use and patentability opinions, licensing, valuation and sale. In this capacity, he helps clients license their technology, negotiate licenses from others, and help clients negotiate with investors. Mike has successfully negotiated patent licenses across Asia with major television manufacturers on patents related to digital television standards.
Mike is a registered Patent Attorney with the U.S. Patent and Trademark Office and is admitted to the practice of law in Virginia, the District of Columbia as well as various state and federal courts in D.C and Virginia.  He received his Juris Doctorate from Georgetown University Law Center and previously worked as a civilian engineer with the U.S. Army where he developed complex satellite and terrestrial communications systems.
Honors and Awards
2021 Top Attorney – Intellectual Property, Arlington Magazine
2021 Virginia Legal Elite – Intellectual Property/Information Technology, Virginia Business