Organizational Resiliency 101: Are You and Your Company Prepared for a Crisis?
Event: Wednesday, September 19, 2018
September is National Preparedness Month
What would you do in the event of a natural or man-made disaster in the Washington area? Join us for a Lunch and Learn on Wednesday, September 19th from 12:00 – 1:30 pm to learn from local experts Debra Yamanaka of Excel Technologies, along with Avery Church and Grelia Steele of the Fairfax County Office of Emergency Management as they discuss strategies for ensuring "organizational resiliency".
Topics of discussion to include:
Steps small-medium size businesses can take now to ensure continuity of services in the event of a sudden natural or man-made disaster
Steps employers and employees need to take now to better prepare for a sudden natural or man-made disaster
Steps you and your loved ones can take now to ensure you are able to attend to work duties in times of emergencies
How you and your business can become involved in on-going disaster preparation programming in the local community
Complimentary lunch and parking for guests.
Space is limited. RSVP by Monday, September 17th.
About the Speakers: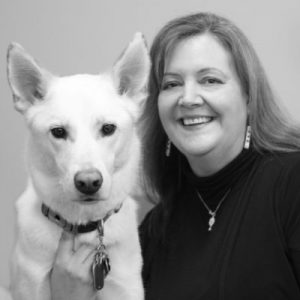 Debra Yamanaka, Excel Technologies
As Excel Technologies' CEO, Deb brings 31 years of program management, general technology, and resiliency expertise with a specific focus on organizational survivability and crisis management. Her organizational experience includes the National Security, Defense, Civilian, and Commercial sectors. Despite having spent more than 20 years as resiliency specialist, her beginnings as a technologist means she keeps her hands in current and emerging technology trends and is comfortable moving between discussions of IT business use cases to software and infrastructure as a service to monitoring bloom patterns in a pandemic. Deb also founded the Fairfax County Business Emergency Operations Council (FFXBEOC) whose mission is to enable better coordination and collaboration between businesses with a presence in Fairfax County and local government officials when preparing for, responding to, and recovering from, disasters or other events with the potential to impact normal operations.                *Excel Technologies does not sell goods or services to private companies.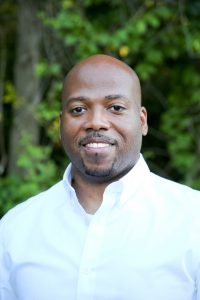 Avery Church, Fairfax County Office of Emergency Management
Avery serves as the Continuity Program Manager for Fairfax County Government with more than 10 years of business continuity and continuity of government experience. He leads a team of more than 100 representatives from across Fairfax County Government to design, develop, implement, and maintain the county's continuity capability. For 6.5 years, he supported the Department of Energy's Continuity Program Office, serving as the primary consultant and subject matter expert in the design, development, and execution of their continuity program. Additionally, Avery served as an emergency management consultant to the Department of Homeland Security, the Environmental Protection Agency, and the Pension Benefit Guaranty Corporation, all in Washington DC. Avery holds a Bachelor of Arts degree in Political Science and a Bachelor of Arts degree in Homeland Security and Emergency Preparedness, both from the L. Douglas Wilder School of Government and Public Affairs at Virginia Commonwealth University. He is a certified Master Professional Continuity Practitioner through the Federal Emergency Management Agency.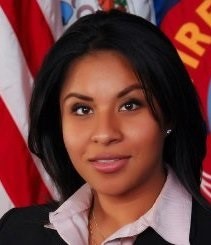 Grelia Steele, Fairfax County Office of Emergency Management
Grelia Steele is the Community Outreach Manager for the Office of Emergency Management.  In her role, she is responsible for managing and developing preparedness programing; increasing community resiliency and engagement; establishing and maintaining internal and external partnerships. She is an emergency management professional with over seven years of local emergency management and international experience; to include three jurisdictions in the National Capital Region and international work in Turkey, Haiti and Southeastern Europe.  Ms. Steele has focused her career in developing emergency preparedness programming to improve the preparedness culture across the globe. She holds two Bachelor Degrees from Virginia Commonwealth University in Homeland Security and Emergency Management and a second in Political Science. She also holds numerous local, state and federal certifications in Public Safety. She is a member of many professional organizations and national and local committees.